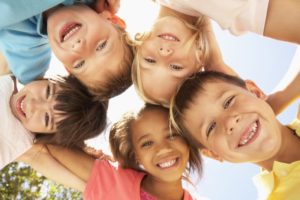 Those who are familiar with Nelson Dental Care are probably already aware of the charity events we've done in the past. Our practice is incredibly proud and honored to be able to participate with charities that do great work in our local community and around the world. This time around, we'll be offering a service we know many patients find valuable: teeth whitening in Metairie!
By getting your teeth whitened, you can make a difference in the lives of children in your neighborhood and other parts of the world. Here's how!
Discounted Whitening for a Good Cause
As part of the Smiles for Life campaign, Nelson Dental Care will be offering deeply discounted teeth whitening services to its patients starting on March 1st and continuing until June 30th. One hundred percent of the proceeds made from this service will be donated to charities specifically focused on helping children in need. Fifty percent of the donations will go to the Ronald McDonald House Charities of South Louisiana, a local charity partner. The remaining 50 percent will go to the Smiles for Life Foundation, which benefits children living around the world.
Giving Back to the Community
While we are excited to be offering discounted services that help children in need, this is far from the only charity event our practice has been a part of in the past. Giving back to the community is just one of our ways of showing our gratitude to the community that made us successful. For example, other organizations that are dear to our hearts include Special Smiles for the Special Olympics as well as Habitat for Humanity. In other instances, we'll run events on our own that work to provide free dental services to those in need.
At the end of the day, helping others smile is the reason why Dr. Nelson and the rest of the team members feel so passionate about oral care. We hope that you'll stop by the office in the near future to have your teeth whitened!
Get Started Boosting Your Smile for Less!
When you visit our practice for whitening, you'll have multiple options to choose from. It doesn't matter if you prefer to whiten your teeth in our office or at home on your own time: we offer both!
In-Office Whitening – Nelson Dental Care offers Opalescence Boost teeth whitening. Opalescence Boost takes about one hour to complete as it requires multiple layers of whitening gel to achieve a fully white smile.
Take-Home Whitening – Custom-made whitening kits make it easy to maintain your white smile after an in-office treatment. However, they are also ideal for the person trying to whiten teeth on your own time. After about two weeks of daily use, you'll achieve a smile that you'd typically expect in-office!
Get your teeth whitened for a good cause; schedule an appointment with our dentist in Metairie today!
About the Author
Dr. James Nelson earned his Doctor of Dental Surgery degree at the LSU School of Dentistry. He works hard to provide the Metairie community the dental care it needs and help underserved communities maintain long-term oral health. To learn more about his practice or schedule your next teeth whitening treatment, you can contact him through his website.