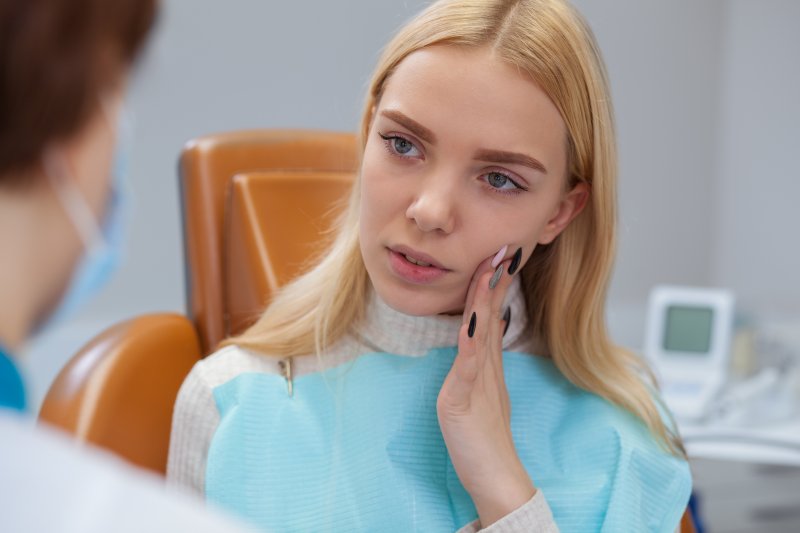 Calling the dentist when you're suffering from oral pain or have a damaged tooth is just common sense. However, not all emergencies happen during business hours; some might occur over the holiday, in the middle of the night, or any time your dentist's office is normally closed. In that situation, you might be tempted to wait until normal business hours – but if you have true emergency, this could be a crucial mistake. When do you absolutely need to see your dentist in Metarie as soon as possible? Keep reading to learn more about situations where urgent care is required.
The Definition of a Dental Emergency
Not every pain or injury that occurs in your mouth rises to the level of an emergency. According to the ADA, a real dental emergency is a life-threatening situation where treatment is needed right away. Typically, this refers to unstoppable bleeding, an injury to the bones in your face, or severe swelling that blocks the airway.
There are also numerous dental issues that require urgent care; while they may not pose an immediate threat to your life, they can still cause severe pain or lead to serious complications over the long term if left untreated. Common examples include:
A toothache caused by an infection
Discomfort from wisdom teeth that have failed to properly erupt
An abscess (swollen pocket of pus) that forms on the gums
A broken tooth that's causing pain
A blow to the face that knocked out a tooth
A crown or filling falling out and exposing a weakened tooth
For all of the above situations, you need to call an emergency dentist as soon as you can to relieve your symptoms and prevent the situation from growing worse.
What to Do During a Dental Emergency
Your immediate first step should be to gather any loose pieces of your teeth or a restoration. If a tooth has been lost altogether, make sure that you only handle it by the crown and not the pointed root. When you get in touch with your dentist's office, tell them about your symptoms and what led up to them. Once they've set up an appointment for you, they can give you first aid advice for managing pain while you're waiting. In most cases, this means taking over-the-counter painkillers such as ibuprofen, reducing any swelling with an ice pack, and protecting vulnerable teeth by avoiding hard or sticky foods.
When an emergency strikes, it's extremely important to be able to act quickly without panicking. That means you need to recognize the situation for what it is and get the care you need as soon as possible so that you can find fast relief from your pain and save all of your natural teeth.
About the Author
Dr. James Nelson has been serving Louisiana residents since 2013. He has studied at the Spear Institute so that he can offer a wide variety of services for all of his patients. His practice, Nelson Dental Care, offers same-day appointments for emergency whenever possible. If you find yourself in a situation where you need urgent dental care, you can schedule an appointment by calling (504) 887-3311; you can also reach the practice through their website.