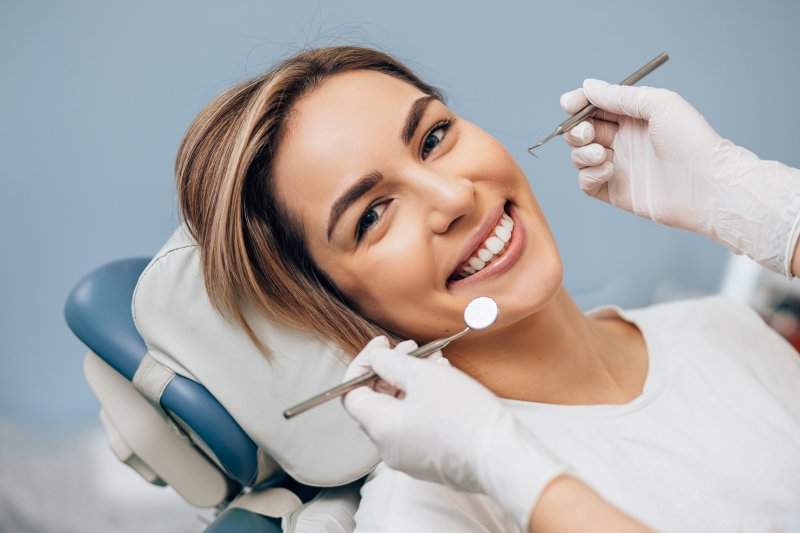 If you are trying to tie up the purse strings a bit as the year comes to a close, you're certainly not alone. Between the expenses that come with the holiday season and the unexpected events of 2020, it's natural to cut costs where you can. However, before you add your next dental appointment to the list of superfluous expenses, it is important to remember that your checkups and cleanings can save you money, especially if you have dental insurance. Here's how!
#1. Ward Off Tooth Decay
Although your teeth are protected by the strongest substance in the human body, enamel, they have a weakness: decay. In the early stages, it can be treated with a small filling, which is often covered by your dental insurance, but once the cavity gets bigger, more extensive treatment is needed. Fortunately, your six-month cleanings with your dentist can help ward off tooth decay by removing stubborn plaque and cleaning the hard-to-reach areas of your mouth. So, whether your preventive care visits are covered in your dental plan or your dentist's in-house membership plan, save your teeth and your wallet by making those appointments a priority!
#2. Tackle Gum Disease in the Early Stages
Did you know that roughly 50% of adults in the U.S. have gum disease? Since your dental teams dedicate a portion of your exam to look for early symptoms, neglecting to attend your biannual appointments can allow the disease to wreak havoc on your oral health. Consequently, you end up spending more money on restorations and periodontal therapy, which may not be covered by your dental insurance.
#3. Prevent Unsightly Staining
Coffee, wine, and berries are just a few delicious products that can result in unsightly discoloration. Fortunately, your professional cleaning ends with the use of prophylaxis paste, which is a gritty material that breaks apart surface stains. Thus, forgoing your routine appointments can result in a yellow tinge that requires a professional teeth whitening treatment to correct. Since cosmetic dentistry services rarely are covered by insurance providers, it's much more cost-effective to prioritize your six-month visits to your dentist.
Although skipping your biannual dental appointment may initially seem like a money-saving move, it can end up costing you more in the short and long-term. With this in mind, make sure to prioritize your routine checkup and cleaning!
About the Author
Dr. James Nelson earned his Doctor of Dental Surgery from LSU School of Dentistry in New Orleans, and he has been serving his community in Louisiana ever since! He continues to hone his skills and expand his clinical expertise by undergoing additional training at the world-renowned Spear Institute. Plus, he and his team at Nelson Dental Care are in-network with many of the nation's leading providers, have membership plans, and accept low-to-no interest financing with CareCredit, Compassionate Finance, and Lending Tree. If you have a question about utilizing your coverage or would like to schedule an appointment, don't hesitate to visit his website or give him a call at 504-887-3311.