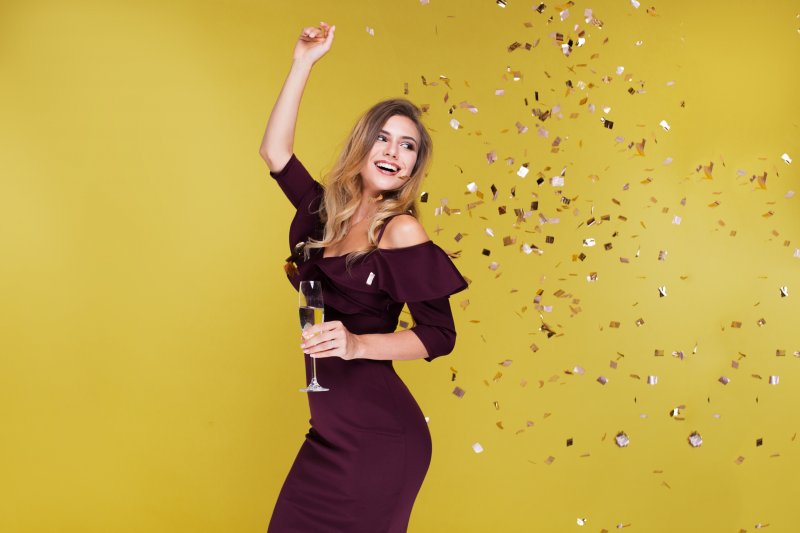 Now that 2021 is finally here, there is no better time to think about all the changes you'd like to make to become the best version of yourself. When you're planning on spending more time exercising, going to eat healthier, or are trying to do something kind every day, you're in for an unforgettable year. Another way to set yourself up for success is by enhancing your smile. Continue reading to learn about some of the things you can do to feel more confident about your smile in Metairie, LA.
Porcelain Veneers
If you have ever wondered how celebrities were born with such perfect, white smiles? Many of them weren't born with them at all. In fact, a number of them can credit their gorgeous smile to porcelain veneers. These wafer-thin shells of porcelain can cover up all sorts of different imperfections that may be taking away from your smile in just a couple visits. This includes discoloration, stains, chips, cracks, gaps, and misshapen teeth. It may be just what you need to feel confident about smiling for the camera for many years to come.
Invisalign
Are you insecure about the alignment of your smile? Whether your teeth are crooked, misaligned, overcrowded, or have gaps, there is a solution – and you won't need to sport metal brackets and wires for who knows how long. With modern dental technology, you have another option: Invisalign! This treatment consists of a series of clean plastic aligners that can fix a variety of different alignment issues without the use of metal. Invisalign has many benefits over traditional braces as well. For instance, you won't have any eating restrictions, and no one will even be able to tell that you're wearing them.
Teeth Whitening
Most people's teeth aren't naturally red carpet ready. However, teeth whitening can help you get there. By having your teeth whitened professionally by your dentist, you will be able to walk out of the office with a smile many shades whiter than before. After preparing your mouth by covering up soft tissues, your dentist will apply a whitening gel that will sit on your teeth for about 20 minutes. This will then be removed and more will be added if deemed necessary. If you'd prefer to whiten your teeth in the comfort of your own home, you could opt for a take home whitening kit instead. Sometimes these are also used to help maintain the results of an in-office treatment.
What better gift could you give yourself than a smile that will make you feel confident. New year's is the perfect time to make your smile dreams come to life.
About the Author
Dr. James Nelson earned his Doctor of Dental Surgery from the LSU School of Dentistry in New Orleans and is Invisalign certified. Currently, he is a member of the American Dental Association, Louisiana Dental Association, New Orleans Dental Association, and the Academy of General Dentistry. For more information on your cosmetic dentistry options or to schedule a consultation, visit his website or call (504) 887-3311.