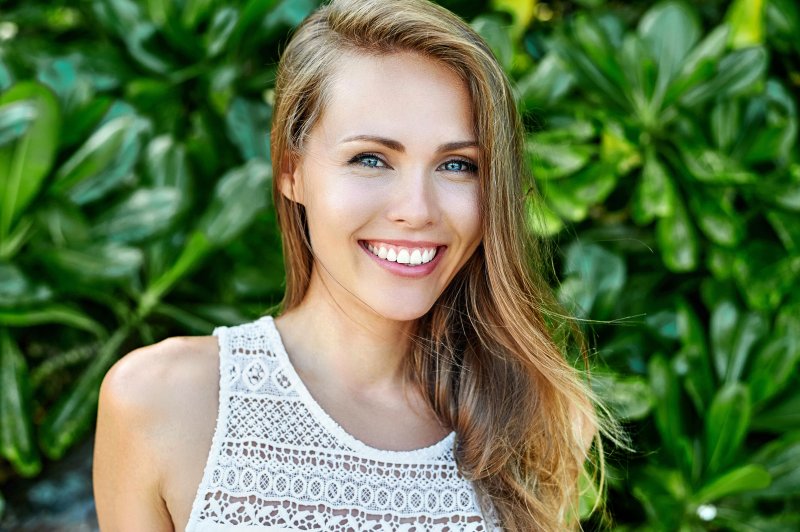 Maintaining your smile year-round takes hard work. You want your teeth and gums to look their best no matter if you're planning to travel for the holidays or preparing for a getaway with family to the beach this summer. To do this, however, you must be diligent with more than just your oral hygiene routine. You must also stay hydrated, eat healthily, and be mindful of any habits that could negatively impact your pearly whites. As you get ready to enjoy these hot temperatures and some fun in the sun, here are 4 summer oral health tips to help you maintain your beautiful smile.
Stay Hydrated
On hot summer days, you'll likely sweat a lot, which means you need to consume more water to avoid becoming dehydrated and developing a dry mouth. Should you begin to feel as if there is cotton in your mouth, it's because you are not producing enough saliva, which can cause bacteria to build up and lead to tooth decay and gum disease over time. To avoid this, make sure you keep a large bottle of water with you at all times. This will help to flush out any bad bacteria and food particles that can wreak havoc on your smile.
Ask For or Bring a Straw
If you cannot avoid ordering your favorite alcoholic beverage or soda while lounging by the pool, make sure to ask for or bring your own straw. This tiny addition to your drink will decrease the amount of exposure between your teeth and the liquid you're consuming. Because alcohol and soda both contain a high amount of sugar and acid, any contact with your tooth enamel can spell disaster, especially if it is left to grow and spread. Ultimately, it can break down the outermost layer of your teeth and put you at risk for tooth decay and cavities. Do your smile a favor and sip through a straw while enjoying certain beverages.
Protect Your Teeth with Fluoride
When brushing your teeth, there is a good chance you're already using a brand of toothpaste that contains fluoride. This is certainly helpful when it comes to taking care of your smile, but if you want to step up your game just a bit, make sure the water you're drinking is fluoridated. Unless you're a tourist in another country where it is unsafe to drink tap water, don't be afraid to ask for it. This will not only strengthen your tooth enamel, but it will also protect you from tooth decay.
Relax and Sip Your Tea
Tea can be a great option when grabbing a book and lounging on your back porch in the evening. When consumed without sugar or creamer, it can actually suppress bad bacteria and reduce your risk of developing gum disease and tooth decay.
Get your smile ready for summer with these helpful tips. By remembering to take better care of your teeth and gums, you'll enjoy greater confidence no matter what you have planned.
About the Author
Dr. James R. Nelson has been serving the residents of Louisiana since 2013. Graduating from the LSU School of Dentistry in New Orleans with his Doctor of Dental Surgery, he is certified in oral conscious sedation and Invisalign. Dr. Nelson and his team at Nelson Dental Care are here to help you maintain a healthy smile year-round, which is why you can expect them to provide helpful tips to keep your teeth and gums looking and feeling their best no matter the time of year. If you want to ensure that your smile is ready for summer, call (504) 887-3311 or visit our website.