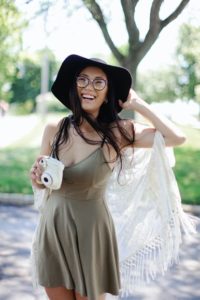 If you're not in love with your teeth, you don't have to live with the unattractive smile you see in the mirror. You can achieve the picture-perfect teeth you deserve with the help of your cosmetic dentist. There isn't any better time than now to invest in cosmetic dentistry. Here are 3 popular treatments to transform your smile for summer.
1. Porcelain Veneers
A veneer is a custom-made thin shell that's applied to the front surface of a tooth to enhance its color, size, and shape. Many people from all walks of life choose veneers because they correct several issues at once. You won't need to wait multiple months to enjoy a beautiful smile. In as few as 2 appointments, you can cover chips, cracks, or gaps using a minimally invasive treatment.
Modern veneers are made of porcelain, so they are thinner than ever to keep more enamel intact during the bonding process. Not to mention, porcelain mimics your enamel, so your new smile will look natural. You will have stunning results that can last for a decade or longer.
2. Teeth Whitening
Your teeth naturally darken as you age, which can make you look older. It's easy to feel insecure about brown or yellow teeth, but you don't need to hide your smile any longer. Your cosmetic dentist can turn back the clock to reveal whiter teeth. They can become as much as 8 shades brighter using a personalized treatment plan, which can include an in-office or at-home solution.
After ensuring you're a candidate for teeth whitening, your dentist can resolve stains and discoloration in about one hour with an in-office treatment. A highly concentrated whitening agent is applied to your teeth and a special light is used to activate it to reverse the visibility of stains. As an alternative, you can achieve professional results in about 2 weeks while sitting on your couch using an at-home kit.
3. Dental Bonding
Don't let a chipped or cracked tooth be the focal point of your smile. Dental bonding uses a resin material to fix minor aesthetic flaws. It's customized to match the color of your tooth to blend in with your enamel, so no one will know it's there. The minimally invasive treatment can significantly improve your smile in a single afternoon. Overall, dental bonding is an affordable, effective, and durable option to correct multiple concerns, like chips, cracks, decay, or exposed tooth roots.
Invest in a Beautiful Summer
You can look and feel your best this summer after a quick trip to your cosmetic dentist. They'll create a personalized strategy to revamp your smile. Whether hanging out by the pool or taking your dream vacation, you'll have a gorgeous smile you'll want to share.
About Dr. James Nelson
Dr. Nelson earned his dental degree at the LSU School of Dentistry before continuing his training in aesthetics at the Spear Institute. As a member of the American Dental Association, he has the experience and qualifications you can trust. Contact our office today to schedule your consultation for cosmetic dentistry.